Magento | Adobe Commerce Migration. Do you feel goosebumps after these words? If the answer is yes, there's nothing wrong with it as Magento | Adobe Commerce Migration is a big deal for any online retailer. A little mistake or simple inattention can turn into terrible headaches for you after the shift. One of the most painful post-migration issues is SEO. Incorrect SEO migration can just burry your whole online presence. Without any further ado, our team shares an SEO migration control algorithm with you.
Possible Post-Migration SEO Issues
Critical (permanently removed URLs from the index or ranking positions losses):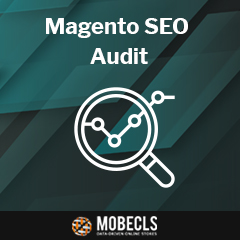 Mobecls team provides basic and advanced SEO audits, SEO and performance optimization services. We are SEO-focused development company that specializes in Magento | Adobe Commerce. It means that we know what and how to fix SEO issues, taking into account your UX, Marketing and Business specifics.