Why eCommerce Consulting
Only about 22% of businesses are satisfied with their conversion rates.
The average online shopping cart abandonment rate is 74%.
Only 2.86% of eCommerce website visits convert into a purchase.
Slow-loading sites increase the abandonment rate by 75%.
In the last year, businesses have lost $756 billion because of poor eCommerce personalization.
68% of small businesses don't have a conversion rate optimization (CRO) strategy.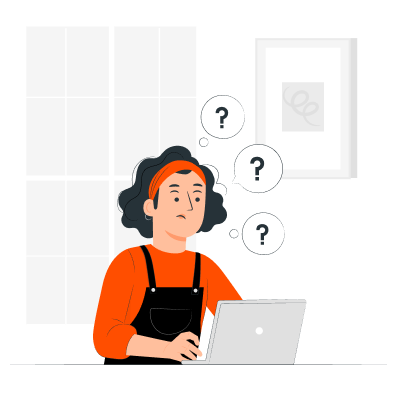 You may spend hundreds or thousands of dollars on paid advertising, but 50 % of users will leave your website because it loads more than 3 seconds. Moreover, even a single UX feature can both decrease or increase the conversion tremendously.
If you want to be ahead of your competitors and make sales, you need a solid online business strategy, which is vital for both eCommerce newcomers and already established businesses. If you have doubts about your eCommerce strategy or don't have it, we'll help you fix or create it.
Technology Consulting
We'll guide you through the vast eCommerce software market and find the optimal solutions that will meet your business specifics and needs by:
Reviewing your business needs;
Assessing your growth prospects;
Shortlisting eCommerce solutions that align your business needs;
Finding the most cost-benefit vendors;
Calculating the implementation cost and time.
Business Optimization Consulting
We analyze your KPI and Google Analytics metrics to propose changes in your current business strategy that will drive traffic and increase conversions.  Our competencies embrace:
Marketing automation;
Advertising performance analysis;
UX and website design audit;
Sales and marketing strategies;
Mobile experience and more.
Why Mobecls
Big eCommerce Experience
Our team has been providing eCommerce development services for more than ten years. Under our belts, we have 90K + hours of development and 12K + completed tasks. In all that time, we pulled together an impressive list of the eCommerce best practices and continue to form it as the industry is constantly changing. Moreover, we have access to the analytics of numerous eCommerce projects, so we know which business metrics are the norm.
Flexibility
We live up to our responsibility to meet our client's budgets and deadlines. Our team is small but proactive, which allows us quickly find the best-suited solutions and implement them. We take the initiative to look deeper into your established workflows and current solutions to estimate your growth potential. Your investments will be wise, whether in strategy shifts or technology implementations.
Result-Oriented Team
Our goal is not to sell you the best eCommerce features but to find the root cause of your business problems and fix it. We thoroughly analyze your business processes and goals to provide the optimal solution. It happens that popular eCommerce solutions are overblown, so we aim to find and offer merchants only valuable solutions to meet their business specifics and needs.