Mobecls team helps find experienced and reliable professionals to accomplish your projects of any difficulty and size.
Hire Software Developers from the Oldest eCommerce Agency

Custom eCommerce
Development.
Want to enrich your website with advanced B2B or B2C functionality? Our eCommerce developers will help you with third-party software integration, migration to another platform, development of custom modules and functionality.

Blockchain
and NFT.
We provide software developers who build applications based on blockchain architecture and protocol.

Extension
Development.
We provide experienced engineers to develop custom extensions that meet your business specifics and platform's peculiarities. You can expect bug free products compatible with your existing functionality.

PWA and Mobile
Development.
 If you want to enhance your website with mobile app features to boost its usability and user experience, we have dedicated developers to manage PWA and mobile app development. 

Custom Theme
Development.
Looking for a white labeled theme for your website? Our developers will help you to build it from scratch or customize a ready-made one to match your brand's identity.

Design.
We provide professional developers that help optimize your website's design to provide better user experience and drive more sales: JS and CSS optimization, performance optimization, redesign, optimization for mobile devices, and more.

Third-Party
Integration.
We provide clients with experienced developers who are capable of integrating third-party software to any project: CRM, ERP, payment, shipping, accounting, and marketplace integrations.

Support
& Maintenance.
We help clients to find experienced developers to accomplish everyday tasks like bug fixing, security testing, code review, patching and upgrading your store to the latest version.
Hiring Process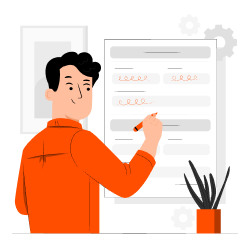 1. Fill out the contact form. Describe your business problem and project requirements to help us find the best-suitable solution for you.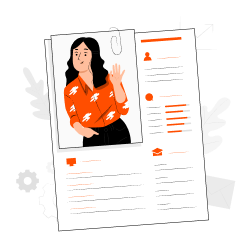 2. Search and CV scanning. We scan databases to find the developer with the needed skills, background and motivation.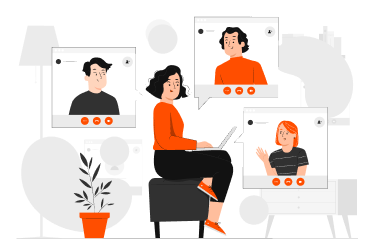 3. Interviewing. We evaluate professional qualities of potential candidates to make sure they fit your requirements.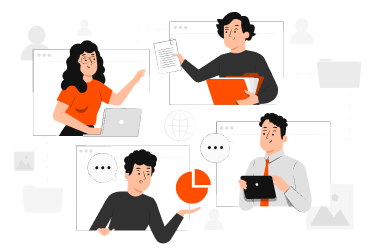 4. Client evaluation. You book a call with our manager and an outsourced developer to check their expertise and soft skills.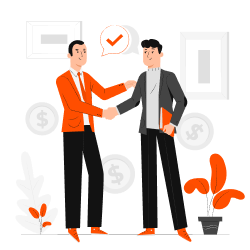 5. Hiring. If you're satisfied with a candidate, we discuss and finalize payment terms, and onboard a new member of your team.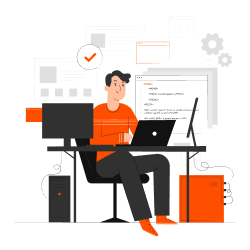 6. Project start. We help with settling the processes, giving access and arranging workplaces to ensure a smooth development process.
Benefits of Hiring Outstaff Software Developers
You can hire a developer on every stage of your project from launching to scaling.
If you're not satisfied with hired developers, we replace them within 10 business days.
You're free from interviewing and signing contracts hiring dedicated developers
Our developers deal with complex sectors of the website and manage them efficiently.
Outstaff developers provide you with technical expertise whenever you need it.
They are motivated to provide outstanding performance and user experience.
Experienced developers know how to provide unique strategies and implement top-notch features for your website, app or eCommerce platform.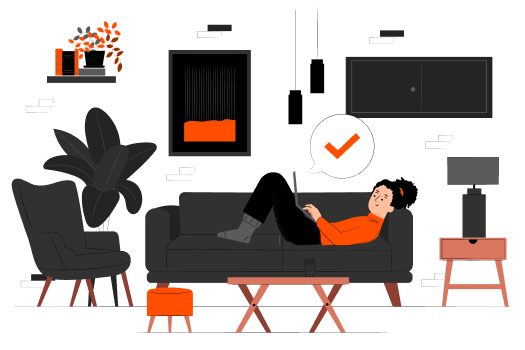 Why Hire Outstaff Developers from Mobecls?
Mobecls team has been providing e Commerce development services for more than ten years. We know what makes any online store engage and convert customers. We thoroughly analyze our clients' business needs and specifics to provide them with the best possible solutions.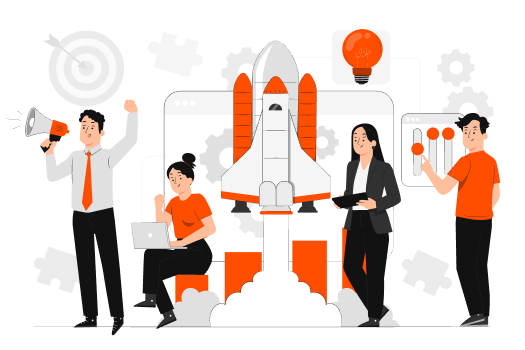 We have a large pool of resources to search from and hire experienced developers quickly, saving lots of your precious time and efforts. Our specialists, both in-house and outstaff, are aware of all specifics of the development process from project launch to its scaling.
When we offer outstaff developers, we make sure they have proper technical skills, background and motivation to work on your project. All potential candidates should pass technical interviews and testing before onboarding.
Mobecls Team Ensures

Accurate Estimates & Billing

Top-notch eCommerce Experts



Clear and Direct Communication

Less Risks and More Value