10 + years of eCommerce expertise help us implement the best eCommerce practices and solutions that meet your business specifics and market changes. We aim to provide customization services to reinforce your Magento store and market positions. We know how to boost your conversion rate, enhance the user experience, optimize the workflow and outstand the competitors.
Product Display Customization
Adding Extra Blocks to Product Page
Adding Labels, Coupons, etc.
Setting Option Selection Algorithms
Why Do You Need Product Page Customization?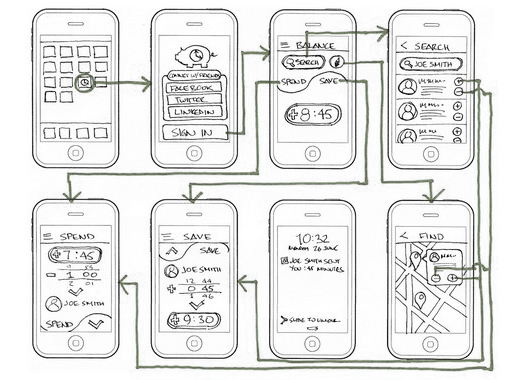 Do Your Product Pages Convert Well?
We optimize UX design to make the customer journey easy and convenient: highlighted product photos and shipping details, catchy CTA buttons, metadata optimization.
We also add extra blocks with care and maintenance instructions, brand or manufacturer info, meta-information like SKU, and others. These details boost not only UX and conversion but also your organic search traffic. Wholesalers should consider these blocks as must-have ones.
Theme Customization
User-Friendly Mobile Design
Why Do You eCommerce Theme Customization?
Ready-made eCommerce themes have solid features, but only a few can boast an excellent user experience. UX is one of the most important customers' decision-making points. 80 % of customers won't return to a website after a dreadful online experience.
Is It Easy to Find Your Products?
If your products have a lot of attributes, you need an advanced search filter that will make the customer journey as fast as possible. In addition, you may need smart search functionality to make product search much faster. This feature auto-suggest possible options and products to save the time of your clients.
Numerous design elements can significantly slow down the load speed of your website. We audit your website design and delete the unnecessary template elements, scripts, and extensions. Remember that online shoppers expect your website to load no more than in 3 seconds.
Do You Convert Mobile-Users?
Almost 50 % of consumers use mobile phones for online shopping. We make the mobile user experience easy, fast, and convenient by implementing the best mobile UX design practices. We know where to place CTAs, information, and search fields, and we'll do it tastefully.
Checkout Customization
Custom Layouts and Fields
Custom Checkout Page Design
Why Do You Need Checkout Customization?
60 % of online shoppers abandon their carts during checkout. The most common reasons for checkout abandonments are:
low performance;

lack of descriptions;

design distractions;

unnecessary checkout steps;

limited payment options, and many more.
How Many Checkout Steps Do You Have?
The fewer steps a checkout page contains, the better. Constant redirecting to different pages kills the user experience. The best way to make this process smooth is to use a single page with a progress bar. If customers know how many steps are left, they feel control of the situation. This feeling makes their user experience positive more than ever.
Does Your Checkout Page Have Clear Design? 
When customers want to check out, they want to check out. Nothing should distract them from the process. A good checkout page contains only information fields and trust seals, for example, MasterCard or Visa icons.
Does Your Checkout Page Works Fast?
Performance is one more stumbling block that leads to cart abandonment. Total cost calculation, including taxes and shipping, should happen in the blink of an eye.
Admin Area Customization
Admin Area Management Automation
Why Do You Need Admin Area Customization?
Does Your Admin Area Perform Well?
Admin area performance is essential as it also impacts the user experience. The slower your admin area, the slower your front end. First of all, we audit the websites of our clients to find what causes performance problems. Depending on your issues, we offer:
Magento | Adobe Commerce version update;

Varnish and Memcached configuration;

JavaScript and CSS optimization;

Magento | Adobe Commerce database and log cleaning.
How Much Time Do You Spend on Managing the Admin Area Operations?
Internal operations require tons of manual work and time. We develop solutions that help optimize business processes management, from one-click drop shipping and shipping control alerts to automated dealer management. We customize all the fields of the admin area:
pending orders, drop shipping;
dealers and clients;
stock and catalog;
returns and discounts, etc.