Considering starting an online business? It might be a good idea to choose Magento for your eСommerce project. This eCommerce platform is known for its flexibility, scalability, and security features. Fully customizable, Magento allows developers to personalize an online store according to customer requirements and business needs. With the help of this popular CMS, you can create convenient and easy-to-navigate online stores. Once you have decided to create a website for Magento, you will need to start looking for a Magento development company to help you make your vision a reality. Since there are numerous Magento development agencies, you should spend some time before hiring one of them. This guide will help you understand how to hire the best Magento agency.
How to Hire a Top Magento Agency
Set your requirements
Before you start looking for an experienced service provider, you need to understand what you and your business need. Write down all your requirements, get a list of competitor websites, and list the features you want to have on your eCommerce website. 
Сonsider reviews and experience
It is vital to hire an experienced Magento development agency to ensure that the team has worked on multiple projects and has accumulated enough knowledge and experience to incorporate the desired functionality into your online store. Hire an eCommerce development company that has at least 3-4 years of experience in web development. Take a look at the portfolio and read customer reviews before hiring a Magento website design and development company. 
Choose the most suitable service package and pricing model
Different eCommerce development companies have different interaction models. You can hire a dedicated Magento expert or choose a fixed project cost. Compare prices for different models and make the right decision to build your first eCommerce store. It's important that you get the most bang for your buck.
Transparency
It is one of the main factors to consider when hiring an experienced Magento development company. Find out which methods of communication are used by professionals and make sure they maintain complete transparency with clients. Ask the experts a few questions and see what answers you get. You can contact Magento Certified Developers via email, phone calls, instant messages, Skype, and live chat to communicate with them.
Support
Most reliable Magento development companies provide 24/7 support. You should check the after-sales support that the outsourcing company offers. When hiring an offshore website development agency, you should check if professionals are available in your time zone. This way, you will be able to contact them and ask for help if something goes wrong with your site to ensure maximum uptime for your store.
What are the benefits of hiring an experienced Magento development company?
There are several freelance Magento developers out there, and it might be tempting to hire them as you can save a lot of money. However, It'd be better to hire a reliable company instead of a freelancer. This way, your project will be guided by a team of experienced professionals. Project managers will be the liaison between the development team and the clients. 
Choosing to hire certified Magento programmers ensures that you select someone who has the right skills and knowledge to work on your project.

When you decide to hire Magento experts, you should sign a contract and make sure all the important details are included. Read the agreement carefully before signing the contract. A non-disclosure agreement can help you protect your idea.

Professional web developers can help you create an SEO-optimized website that will rank higher on all major search engines.

Attractive and user-friendly e-commerce stores can help you increase your online sales. It might be a good idea to make sure your website is user-friendly with amazing UI / UX.

You may need to integrate third-party systems into your stores such as CRM, CMS, email software, and various other types of APIs. You should look for a Magento development firm that also has extensive experience in such integrations.

Development time is also an important factor to consider when hiring a Magento development service provider. When developers are taught to reduce code repetition, they can save development time.
Bottom Line
Whatever your requirements and business goals, you should put in enough time and effort to hire the best Magento experts to help you create a high-performing website. With the right professionals, you can achieve your short and long-term business goals.
Whether you consider creating a CMS website from scratch or upgrading your existing eCommerce store, you should hire the best professionals. You may contact several Magento development service providers and compare their approaches and pricing before hiring one of them.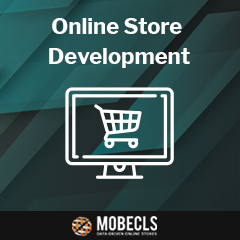 Mobecls team provides a wide range of eCommerce development services, starting from SEO and design to custom functionality development. Our 10+ years of Magento expertise allow us to provide unique eCommerce solutions taking into account industry and business specifics. If you want to take your business to the next level, we're ready to help!