The bitcoin market has expanded at an unprecedented rate. The market presently trades over 5,300 different types of cryptocurrencies, with a total market value of more than $895 billion. According to the most recent industry research projections, the worldwide bitcoin payment ecosystem will be worth US$630 million by 2025, with double-digit annual growth of 23.4 percent between 2020 and 2025.
Let us take a closer look at some of the top bitcoin payment gateways on the market. We'll try to figure out how various bitcoin payment options compete to give better services. We will also attempt to identify the characteristics that distinguish a crypto payment platform as a contender for the title of top crypto payment processor.
Best Cryptocurrency Payment Gateways for Ecommerce
This is a list of some of the finest cryptocurrency gateways on the market that take bitcoin and other cryptocurrencies as payment. Aside from Bitcoin, these crypto payment processors may assist retailers in accepting Ethereum, Ripple, Litecoin, and other significant currencies.
Coinbase
Coinbase is one of the largest cryptocurrency exchanges that also offers crypto payment gateway services through Coinbase Commerce. This gateway is not only fast, but it also allows merchants to receive payments securely without any middlemen.
You can use this platform from more than 100 countries around the world. Depending on the country, its supported payment methods include bank account, deposit, debit card, credit card, PayPal, and 3D Secure credit card.
For online stores looking for a reliable crypto payment solution, this gateway offers integrated services for Shopify, WooCommerce, Magento, and OpenCart. It supports cryptocurrencies such as Bitcoin, Ethereum, Bitcoin Cash, Litecoin, Dogecoin, USD Coin, and DAI.
You can opt for one of two Coinbase Commerce plans, and both will charge you a 1% transaction fee.
GoURL
GoURL is an open-source payment gateway for cryptocurrencies that successfully protects the anonymity of its users. Although it does not support direct bank transfers, it only takes 30 seconds to complete the payment.
Even if you don't have a website, you can receive cryptocurrencies using its Monetiser Online service. However, it will cost you a 3.5% transaction fee, while for payments via Bitcoin or altcoins on a website, GoURL will charge you a 1.5% commission.
Using its Bitcoin Payments plugin, you can easily integrate it with WordPress sites. Registration on this platform is available for free and any Speedcoin payment will not incur any fees.
NOWPayments
NOWPayments is one of the most well-known names in the crypto payments industry. It is well-known for its low-cost, simple-to-implement noncustodial gateway solutions. The gateway assists businesses in accepting over 100 cryptocurrencies by providing a simple API and a variety of out-of-the-box crypto plugins. NOWPayments, founded in 2019, provides fiat conversion, a PoS solution, and bulk payment features. The NOWPayments gateway is compatible with a wide range of respected eCommerce CMS systems, including WooCommerce and OpenCart. The maximum charge is 1%. (0.5 percent per transaction and 0.5 percent per automatic exchange if necessary).
Blockonomics
Blockonomics is regarded as one of the most advanced bitcoin payment processors. To support transactions, it is permissionless and does not require third-party authentication or extra API connectivity. The payment method is both unique and safe. To pay using bitcoin, just scan the QR code on the merchant's website or through digital wallets. Because of its built-in interaction with Shapeshift, Blockonomics supports a broad range of different cryptocurrencies. A 1% fee is levied by the platform. Companies from major economies such as the United States, Germany, France, Canada, and the United Kingdom are among the most active users of Blockonomics.
CoinGate
CoinGate is a very popular cryptocurrency payment gateway that offers a customer-oriented payment environment for seamless cryptocurrency payment. Apart from cryptocurrencies, it allows merchants to accept payments in traditional currencies like USD, Euro, etc.
This platform supports over 70 cryptocurrencies including Bitcoin, Bitcoin Cash, Ethereum, Litecoin, and Ripple. CoinGate stores most cryptocurrencies in secure cold storage and charges a 1% transaction fee on all transactions.
Merchants can integrate it into their websites via an API application programming interface and a plugin for some eCommerce platforms including WooCommerce and Magento. They can withdraw the funds using Bitcoin or SEPA. It is also possible to send invoices generated by CoinGate via email or link.
Blockchain.info
Blockchain.info, which is sometimes mistaken for its eponymous technological platform, is one of the earliest payment gateways in the field of cryptocurrency payments. Blockchain.info, in addition to being a well-known crypto wallet, also provides repository services on behalf of Blockchain and Bitcoin technology. Mining information on the blockchain, mining news about its advancements, and mining statistics reports are among the services provided. Blockchain.info's APIs make it exceedingly easy for enterprises to integrate. It should be noted, however, that integrating Blockchain.info necessitates basic programming skills.
Spectrocoin
Spectrocoin rose to the top of the charts for two primary reasons. First and foremost, it is a free wallet. Second, and most significantly, it allows for the quick exchange of cash. The combination of these two factors makes Spectrocoins a popular gateway currency in industrialized countries like Italy, Australia, and France. Spectrocoin works well with practically all prominent eCommerce CMS systems, including Magento, OpenCart, PrestaShop, VirtueMart, WooCommerce, and others.
One can integrate SpectroCoin APIs on their website to make purchases and transactions in Bitcoins and other currencies. Another unique aspect of Spectrocoin is that it offers a bitcoin debit card. Spectrocoin's fee structure is set at a rate of 1% transaction fee for many transactions. Its user-side crypto-to-fiat conversion facilities also enable it to provide fiat currency payments to sellers.
CoinPayments
Transaction costs for CoinPayments begin at 0.5 percent. The CoinPayments gateway supports a broad variety of coins. The number of cryptocurrencies supported surpasses 1200. The gateway not only accepts payments in various currencies but also offers crypto to fiat conversion services for each of them. CoinPayments is compatible with nearly all popular e-commerce systems, including Shopify, OSCommerce, Magento, and WooCommerce.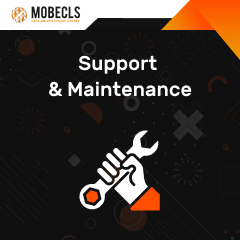 Mobecls team provides a wide range of eCommerce development services, starting from SEO and design to custom functionality development. Our 10+ years of Magento expertise allow us to provide unique eCommerce solutions taking into account industry and business specifics. If you want to take your business to the next level, we're ready to help!