USA
Germany
Lithuania
Georgia
Migration to Magento | Shopware | Shopify
We provide a smooth migration to Magento | Shopware | Shopify from Magento 1.x, WordPress, Joomla, BigCommerce and other CMS systems. 
Extension Development and Customization
We have extensive experience with customizing extensions from top vendors like Amasty, Mageworx, AheadWorks, etc. Moreover, we create custom extensions suited to your business needs.
Our expert team reviews your goals and tailors them to your business model, providing you with recommendations on the best eCommerce software/solutions and business processes optimization.
Your store will be ready to manage any number of transactions and user flow as we are experts in server configuration, resolving heavy SQL queries, non-optimized Cron jobs and code conflicts.
We extend the core features by developing custom modules and solutions, modifying templates, integrating 3rd-party systems and creating new product types.
We provide emergency support for hacked and broken for unknown reasons websites. We restore databases, enhance security and save your business from downtime. 
What our clients say:
Become one of our satisfied customers!
"We have been working with this company for many years. Excellent specialists, professional technical support.
Recommended for cooperation."

Jacob Belfer

Germany
"We develop online platforms in the fields of education and industry in Switzerland. The team of MOBECLS supports us in various projects regarding usability and web development. We are very satisfied regarding communication, speed and quality."

Marco Schmucki

Switzerland
"It was a pleasure working with Mobecls!
They were very friendly and professional.
Since we are on different time zones, I could email them late at night, and wake up and see their response!"

Sholom

United States
"Mobelcs is a great company to work with! Delivered on time and within budget! Extremely helpful and they have a wide base of knowledge! Would recommend them as a partner for any Magento project! Still very happy to be working with them on any future issues we may face!"

Mr and Mrs Cook

United Kingdom
Regular
"Give me developers, and I'll do the rest."
You handle the development process:
divide big tasks into small ones and assign them via your management system

test done tasks

do a deployment to the production server

set task priority and control the developers
All Inclusive
"I say what I need, you do the rest."
We do all management work for you:
we set and control tasks, test the results

you discuss project requirements with your personal manager

call your manager as often as you need

monthly billing
Agency Pack
"Give me a team, I have huge a amount of work."
Terms and Conditions apply:
no internal management involved

you work directly with a developer and control the whole process

you get as many developers and QAs as you need

prepayment on a monthly basis
Our Development Process:
Step 1: Building a Backlog
We estimate the volume of work and create a step-by-step development plan considering your business objectives and specifics. We prioritize ongoing development tasks according to the backlog.
Step 2: Focused Development
Our project managers focus on your current and long-term goals, working on your project, and managing the developers. They immediately react to any shifts in your business strategy, getting the most important tasks done first.
Step 3: Feedback and Improvements
We analyze the KPIs and improve the business strategy through daily meet-ups and weekly reports, providing maximum profit for your business.
Working With Mobecls Means:
Weekly Planning
Our Magento development process is quite flexible due to weekly planning. We easily switch to critical issues when they occur without damaging the development process.
Big Project Knowledge Base
We use a unique task management system that converts each task into a knowledge base case. We never lose any data and have no troubles getting back to previous objectives or switching a developer working on your project.
Fast Replies
Our project managers are always available 9:00 a.m. – 3:00 a.m. (UTC+03:00) via email or Skype. In case of a significant time difference, you receive your answers in the morning.
Manuals
We provide you and your team with step by step guides. Moreover, every developed feature have code comments.
Daily Reports
You get daily reports on all our activities: completed tasks, issues during the day, committed changes, etc.
Log Scanning
We review Server Logs weekly, as well as Google Analytics and Search console. It helps us to detect and fix page speed, ranking, and UX issues in advance.
Communication
We provide everyday communication via Skype meetings, email, group chat, etc.
Third-Party Service Providers Partnership
We cooperate with numerous 3rd-party service providers (extension developers, hosting providers, API, etc.). Our team know how to integrate, optimize and customize them, resolve bugs, provide dev environment, and more.
Git
We use Git and never do deployment without internal code review and functionality tests.
Our Partners
Extension Development Companies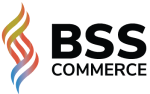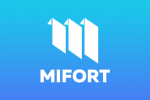 Hosting Providers