If you want to benefit from social media, it's not enough just to create accounts in popular networks and put social media buttons on your website.
Before starting to promote or strengthen your position on social media, one should clearly understand what needs to be achieved in the end. So, here are social media marketing tips, which can be useful for private business.
Very often, the business is facing the task of creating an image, attracting attention to the company's activities, and increasing the brand awareness – these functions perform as socially as possible.
Social networks heat customers, keep an eye out for sale, and increase the likelihood of subsequent sales. With the active presence of the organization in the social networks, the cost of contact with the client decreases, the time of conclusion of the transaction is reduced, the process of further interaction is simplified. Reputation marketing with the handling of positive and, more importantly, negative reviews is also more convenient to conduct through social networks.
Social media for small business is a very perspective method of promotion. As a confirmation of this thesis, we give some statistical information:
Benefits of Social Media for Small Business
On average, Internet user spends near 8 hours per week on social networks. No big surprise, because 20% of Internet users view social networks as a source of information. Moreover, near 70% of users of social networks interact with the brand through discussions, polls and competitions.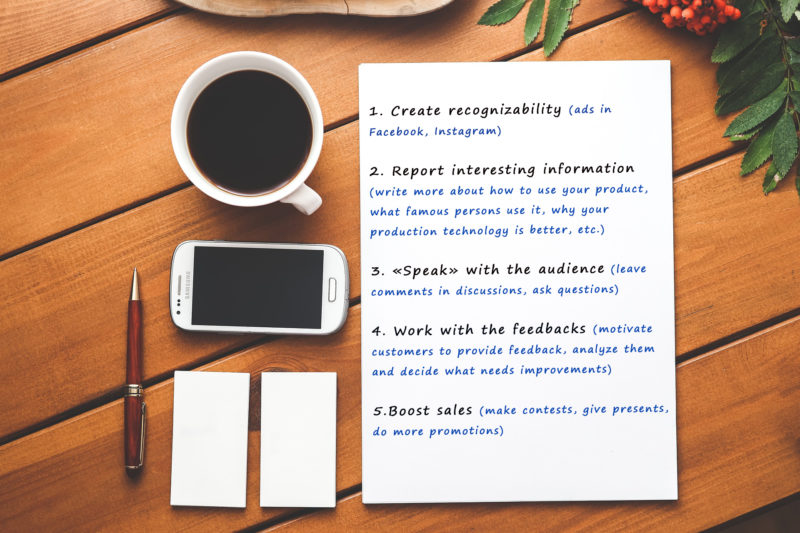 So, social networks are the location of a target audience for business in almost any niche. That's why social media for small business allows you to directly interact with potential clients:
get acquainted with the brand, create recognizability, loyalty;
get feedback on your products/services;
work with reviews, objections, report interesting information;
engage in interaction through discussions, contests, etc.;
"boost" potential customers.
Starting work with social media for small business it is necessary to determine the target audience and use the criteria in social media ads. The beginning of work is a questionnaire to create an image of the ideal client, taking into consideration his age, hobby, occupation, financial or marital status, place of residence and so on.
This information will help not only to attract the targeted subscribers, but also in the future to correctly orientate the target advertising, develop a content plan, engage visitors in active interaction.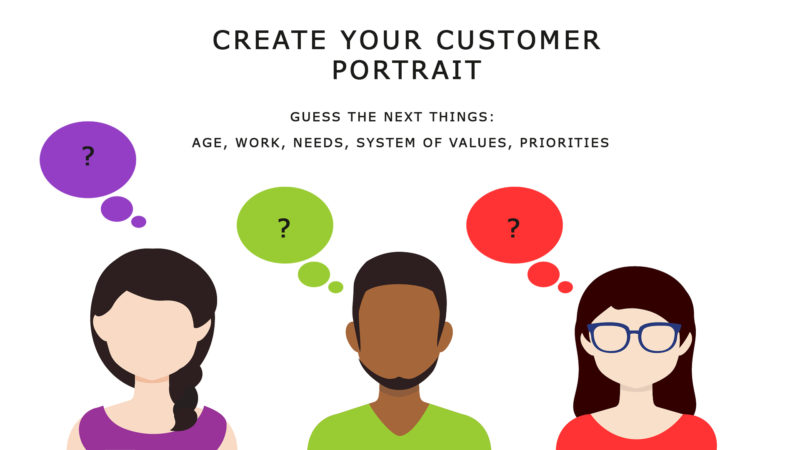 If professional social media for small business is not included in your plans, it is recommended to form a target client profile from the following criteria:
basic indicators (sex, age, work, etc.);
the customer's problems that can be solved;
the priorities of your client;
the system of values;
analyze the search activity.
It is possible to gather this information through surveys of existing or potential clients, studying the audience of thematic groups, forums, communities.
An important task for social media for small business is to create brand awareness. Pay attention to the branding of your pages, communities, and publicans.
Identify the visual elements of the brand that you will use, and make them a cover page in Facebook, a profile in Instagram, a cap on Twitter. After that, decide on the style in which the content will be served and who will be responsible for it.
eCommerce Social Media Marketing
SMM marketing is a job not only with clients, who are loyal or neutral to your brand. There are always haters that can provoke a conflict. Therefore, it is worthwhile to allocate a person to the role of an expert, whose task will be to include the competent provision of information on complex issues and the repayment of the focal points of the conflict.
How to Build Communication with Your Customers?
The social media for small business will offer you an optimal strategy, based on the features of social networking. So, SMM in Facebook and VC assumes posts with text and pictures, sometimes with a video or audio recording. On these resources, surveys can be conducted. For SMM in Instagram and Pinterest, photos are featured, with additional descriptions and hashtags. On Twitter, content should fit into a short text, up to 140 characters.
Content Guidelines for Social Networks:
Creation of the headers that "cling". The headline should attract attention, forcing the user to read exactly your post in a tape with hundreds of news;
Readable and easy to perceive text. Additional humor if it is appropriate;
Use appeals to action: an invitation to discussion, a statement of opinion, an assessment. Encourage subscribers to comment, to make likes and reposts;
Visual appeal. Images for posts can be arranged in the corporate style of the company. Use the ability to attach audio, video, presentation wherever it is needed;
The hashtags that will attract clients to read your post.
Effective Content for Social Networks
A common social media for small business can include cross-posting, but it is necessary to carry the content, again, taking into account the features of the site. For example, a video to post on a YouTube channel, a link to it and a description of the event – on Facebook and in Vkontakte, photos and themed images with a brief description – in Pinterest, and a small announcement – on Twitter.
Don't forget cross-posting and autoposting, sending all the social networks to the same content. This can be considered as spam.
The social network is not just the place where your content is located, but also the ability to independently create content by your subscribers. How does it work? Let's illustrate with a suitable example. Lay's company has offered its audience on social sites to tell about the taste of chips they would like to try. The company was using the proposed ideas when launching a new product. So there were popular Lay's chips with the taste of the fire of the Wasabi.
In social media for small business, there are other, equally effective ways to engage the audience on social media platforms: holding contests, draws, promotions with prizes. To carry out these activities, there are some simple tips. First of all, there give your products and discounts to your own products, encourage likes and reposts of advertising posts. Take care that the conditions are simple and understandable for everyone.
The Benefits of SMM for Your Business
In common social media for small business is a special kind of business promotion that allows you to receive feedback from your clients.
It is here that you can better understand the target audience by combining it with a fan page, corporate pages, newsgroups, and groups, get feedback to improve your business.
Promotion on the basis of social networks has several advantages:
The low price of SMM promotion (you can start with minimal investment);
At first, you work to create an image, then your image works for you;
Broad audience coverage and the ability to carefully target users.
SMM on Facebook and in VKontakte use the opportunities of targeted advertising: the display of advertisements to the target audience, selected by criteria (sex, interests, place of residence, education, etc.). For each group of users, combined by the general criteria, a separate advertisement can be shown.
If you decide to order social media for small business from experts, you can get the results of the work in the form of a report. But if you are promoting yourself, you should regularly conduct an SMM audit.
At first glance, it may seem that social media for small business can be done independently, without additional people and tools. However, in fact, this is a large piece of work, social networks need care, and if you run your business, you will hardly have time on social networking sites. It's very important to remember, that the approach is equal to the result.
Take social networks seriously – and they will bring you the result you want.