Shopping cart abandonment is arguably the main source of frustration and misunderstanding for any e-commerce professional. We can also talk about the churn rate, which is the number of customers who give up your products or services in favor of a competitor, for example.
Thanks to statistics, we know the most frequent causes of cart abandonment. Website and payment security are some of the main customers' concerns. Due to the rising number of cyberattacks, security has become a big issue, which any eCommerce entrepreneur must take into account.
By just gaining the trust of your consumers, you could potentially increase your sales by 15 to 19%. Integrating trust badges on your eCommerce store will cost you almost nothing, neither in terms of budget nor in terms of effort.
What is a Trust Badge?
As the name suggests, a trust badge is a logo you place on your web page that inspires confidence. It is often found on the payment page to reassure the Internet user about the security of the payment process.
It is then a secure payment badge. More and more merchants are placing these trust logos on various web pages starting from the home page to checkout pages. In short, trust badges are simple tools that have the potential to increase sales and customer satisfaction on your eCommerce site.
These trust badges are often (but not always) associated with security certificates that help protect your customers' credit card information and personal information. These are Secure Sockets Layer or SSL. They are part of a complex internet security system that encrypts certain information sent over the web and ensures the security of payments.
Trust Badge Types
There are five main types of trust badges that you can implement on your eCommerce site. Each has a dedicated meaning and use. You can decide which trust badge to use on your site depending on the effect you want to achieve.
Secure data transfer
You get it when you register with a company that provides an SSL certificate. This certificate guarantees the protection of the Internet connection and the information that is transferred.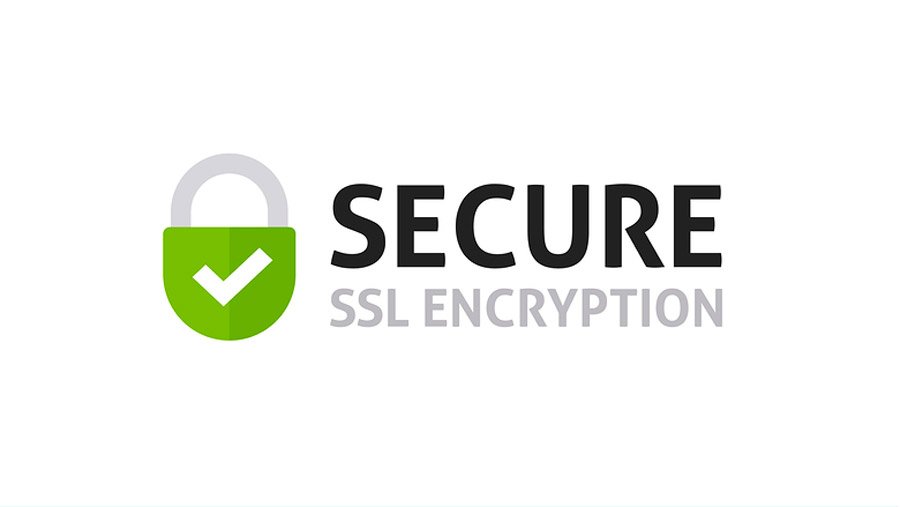 The secure payment badge indicates that the payment process on your site is safe and secure, that the information shared here is encrypted. Your user has proof that their identity or their credit card information will not be stolen.
Using the most trusted and recognized secure payment badges makes your customers feel safe quickly. The best-known SSL badge is that of the company Symantec. Symantec owns VeriSign, as well as Norton and LifeLock, recognized and trusted providers of security certificates. These three examples of payment badges are paid trust badges. There are of course free SSL certificate options, such as Flywheel or Cloudflare. But keep in mind the main reason these payment badges increase conversion rates: they're recognized. Brand recognition plays a major role in building trust.
We recommend displaying these badges near your "Add to cart" buttons and on your payment page. They must be visible to achieve the desired effect. They can also be displayed at the bottom of your home page or landing page.
Accepted payment badges
Nothing inspires confidence more than seeing a brand that you recognize. This is exactly what a trust badge is supposed to do. Having the Visa, Mastercard, or PayPal payment logo listed as an accepted payment option can increase the level of trust in your website without you having to do a ton of legwork.
Also, be aware that these trust badges are free and easy to obtain. Visa has a Verified By Visa merchant program. When you sign up, you receive a trusted Visa Verified logo. Embedding this payment method logo on your site will increase trust and conversion rates.

Third-party site accreditation badge
Third-party recommendations can help instill confidence in your customers by showing them that you have credibility. These programs usually involve an application process and a review of your site before getting a trust badge.
The Google Trusted Store badge (formerly, Trusted Merchant) is undoubtedly the best known. This is a dedicated program for online merchants, which allows them to display a score, which certifies that Google certifies that your site is trustworthy. To obtain the holy grail, that is to say, the trust badge Google Customer Reviews, you must register on the Google Merchant Center. Google will analyze your site and ask buyers to provide feedback on their shopping experience.
While these trust badges may require a bit of extra work and time, they are well worth the effort as they will help increase conversions to your online store. To convince yourself, put yourself in your customer's shoes: you are more likely to buy an item on Amazon if it has excellent ratings rather than a similar product that does not have ratings. The same goes for your online store. Consumers are more likely to buy from you if they know other customers have had a positive experience.
Money-back guarantee badges
This trusted badge tells your customers that they will be refunded if they are not satisfied. You can of course create this type of badge on your own, but if you don't have a talent for a graphic designer, you will have no trouble finding them. This type of trust badge does not have an official certification but represents a pledge that you provide to your customers. It could also be a badge on your customer service etc. Anything is good to reassure your potential buyers, and a logo you trust speaks better than a thousand words.
This is the kind of free badge that needs to be displayed visibly or your customers might not pay much attention to it. These badges are frequently found in the same area as the secure payment badge near the Add to cart button or the Checkout button.
Free delivery and return badge
Another free and trusted badge is the one that indicates that you offer free delivery and/or returns through your online store. Like the "Money Back Guarantee" badge, the "Free Shipping", "Fast Shipping" or "Free Returns" badge can instill confidence and a sense of security in your customers, by removing some of the perceived risks of purchasing online. It highlights your store's policy and excellent customer service. This trust badge must be displayed with the money-back guarantee badges if you choose to use them.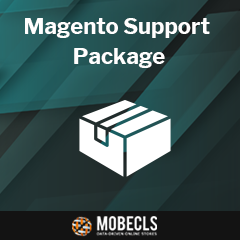 Mobecls team offers fixed-price service packages for Magento store support. Moreover, we'll help you to choose a plan according to your business needs and specifics. The starting price is $2000. You can also select the number of working hours and the range of services. A service package may include updates, the installation of modules, bug fixing, SEO support and many more. Contact us and we'll help you.