Time magazine named 2020 the worst year ever. It's hard to agree as COVID-19 has become our new reality. People and business owners are stressed out, making them leave jobs and dreams under emotional pressure.  How to build a healthy team and an online business in 2021 smartly?
Stay On Top of the Industry Trends
eCommerce is constantly changing, and it's hard to follow the latest updates, trends, and products that enter the market. However, if you have this information, your business gains a huge competitive advantage. The problem is that online merchants often don't know which hyped features are worth implementing and which ones are trash. Outsourcing your eCommerce projects gives you access to the knowledge and expertise to determine what's best for your unique business needs. Development agencies that specialize in eCommerce are constantly up to date with the latest solutions and market technology trends. This knowledge tank will keep you ahead of the game.
Streamline Business Processes
Upon turning to an eCommerce specialized development agency, you can count on well-established development processes and development experience. When you work with ordinary outsourced developers, they often don't know the inner workings of eCommerce. You should babysit them as there are some cases when they have to wait for new tasks for weeks because they don't know what to do. When you hire specialized developers, the first thing they will do is ask a merchant a bunch of questions to understand the business specifics and what this online store needs. It helps plan the work for a week or months, so merchants won't waste time on micromanagement and focus more on marketing, sales, etc.
People Before Money
In 2021, eCommerce development agencies will focus more on processes and people rather than price. Fortunately, price-driven partnerships are becoming a thing of the past. Specialized development agencies shift to staying in touch with customers and their real needs. The main goal of any agency is not just to complete the given task but offer the best solution to meet the client's unique business needs.  Development companies alter their business processes to emphasizing the processes and participating people rather than to straightforward and mindless task completion.
Maximize Service Availability
Due to coronavirus, the competition in eCommerce has become tough more than ever as both customers and businesses moved online. Any unscheduled downtime leads not only to reduced customer loyalty, lost sales, and employees frustration, it also can ruin your business. As I already said, having an in-house developer is far too expensive to proactively react to any issues on your website. In this case, the best choice is to outsource the maintenance and emergency support to an eCommerce development agency. Service level agreements and contracts guarantee a minimum level of service and a maximum response time to requests for support.
Reduce Cost
In-house development is a rare privilege available to business giants. However, even big players like Amazon or Google had to cut their staff due to the coronavirus breakdown. Having your development team requires enormous investments in equipment, staff adaptation, etc.
Moreover, hiring an outsourced eCommerce development specialist exempts employers from insurance payments and retirement plan contributions. Then why do you need to employ local specialists? Communication? In both cases, you'll do it online. That's why cost-efficiency is the main reason why small and mid-sized online businesses turn to outsource.
Where to Find Best eCommerce Development Agencies?
What's the most cost-effective region to hire eCommerce oriented developers? There are three main IT hubs: North America, Asia, Eastern Europe.
American developers are the most expensive ones due to a well-developed domestic economy, social security, company politics, etc. On average, a developer from the USA will cost you $100 per hour. Moreover, the USA is going to face a shortage and urge for skillful software engineers. According to the research conducted by Robert Walters, Totaljobs, and Jobsite, universities in the USA failed to cover a third of 1.4 million IT job openings in 2020. High-skilled developers will raise their rates.
On the opposite side, there's Asia, particularly India, and its cheapest developers. On average, they will cost you $25 per hour. The main problem here is that Indian developers are the most numerous so it'll take a lot of time to find a professional one.
Eastern Europe seems to be the golden mean when it comes to the price-quality ratio. Ukraine, Poland, and Belarus are leading software development market leaders. The Economics of these countries lags, so outsourcing Eastern European specialists often means much lower costs. However, it doesn't mean that these developers are low-skilled. One of the main advantages of European specialists is their high level of technical education. On average, developers from Eastern Europe will cost you $50 per hour.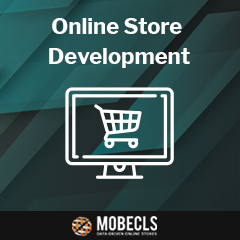 Mobecls team provides a wide range of eCommerce development services, starting from SEO and design to custom functionality development. Our 10+ years of Magento expertise allow us to provide unique eCommerce solutions taking into account industry and business specifics. If you want to take your business to the next level, we're ready to help!