From being a supernova at the start till today Facebook.com is constantly growing and offering its users more and more new features. And if you like to create for Facebook a social media marketing strategy to generate a stream of lead you can use all benefits of this site with more than 2 billions of active users. Let's say, you have an online shop with a modern furniture and home goods. And you would like to make your brand more popular and get new clients from a social network. Or you already have your own group with some count of subscribers and you would like to get more conversion. Let's take a look on fresh strategies of development.
Facebook Social Media Marketing for Home Furniture Stores
First of all, you have to know, how to create a social media strategy that will grow up subscribers for your group and rises up brand awareness. Before diving into social media marketing, you have to determine, which segment of users is the most preferable for your target group. For this purpose, third-party services can be used. Then you have to build up your content plan and set aside some funds for content creation. That could be various photo sets and a graphic for a video production. After all that, you have to determine your content post frequency and strictly follow up chosen schedule. Also, you can use some latest Facebook features, which are described in the next chapters.
For example, you post a promo post on Tuesday and Monday. Every 2nd Saturday of the month you add a new video with your product description. Monday and Wednesday are free to update your status or startup live conversation. Sunday afternoon is good for stories. And prepare some images for everyday regular posts. This one works well as a social media plan example for the start.
The most simple way to constant updates of your pages is to post a new status. Today you can use font settings and change the color of the background. So it can be usable to open some promotions, inform about new discounts, or invite users to your online shop for a new collection. The second one is stories. You can give a quick look at your new furniture set, or show up the usage of new items. Give a short look to a current promotion. And don't forget about your Facebook social media marketing strategy about some hot stuff in your store. The stories are extremely good for a week-end or a new week starting period.
Another way to get acquainted with your product range is using a Facebook Live feature. It gives much more engagement for your audience. You can give short tips for and interior styling and colors. Or invite some of the professionals, which can give a valuable advice to your customers, while they are choosing new décor components.
Post Rules for Facebook SMM Strategy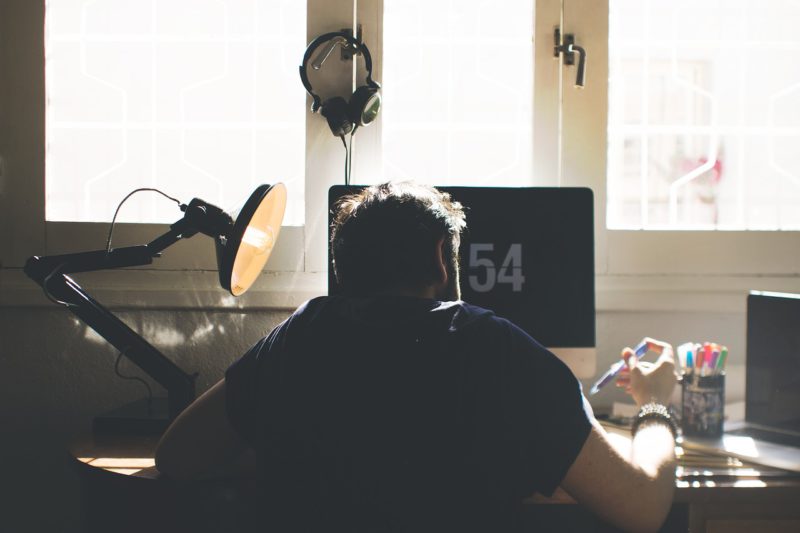 The social networks have a huge difference in their dynamics. In such web platforms like Cont.ws or Livejournal.com the local environment is set up for long-reads and some discussion in the comments section. In the Facebook people mostly opening the page and just scrolling a news feed. So you need to form your post with a couple of sentences and add some attractive image. If you would like to share more information, just use a link to a blog section on your site. That Facebook social media marketing strategy helps to target people directly to your store.
For this short posts, you can't use some classic formulas from sales experts (such as A.I.D.A etc). So you can use a short form – Question-Action. Or just use 1 sentence, which invites users to your target page. If you are providing some links it may be useful to use URL shortener. And don't forget about hashtags. Don't post a cloud of them, which takes 2-3 lines on the screen. It looks awful, especially for mobile users. Just post 2-3 hashtags, associating with your brand, product or current promotion.
Images and video for Facebook social media marketing strategy
Choosing the content to post, we must always think about our target groups and which effect it will take. So, if we are selling modern furniture and goods for home we must abstain from shocking content. The perfect line to redirect viewers to your target page is to post some home images, that can be directly associated with comfort. The plain style of single goods on a neutral background (like Amazon listings) is working great for our Facebook social media marketing strategy. In addition, you can use blank space for your purposes. Place there information about your store, or current promotions. The nice image with useful stuff or unique design gets some "Likes" and helps you grow up your popularity.
And also you can create your posts with videos, with a showcase of new furniture and advice for interior design. You can show multiple items and add some info about the benefits of your store. If you do not have resources to produce full video process at the moment you can just create a simple version. Use sliding static images and voice. And place your brand and sales info at the start of the video and at the end. Don't make it too long – 1-3 minutes is more than enough for SMM purposes and to lift up your brand awareness.
How to keep audience engaged
The important thing in Facebook strategy plan is not only in getting new subscribers. You must not lose users that are already connected with your page. Considering current year researches, the users abandon some of the groups, because of similar actions. And we provide you with the list of the most annoying factors for your subscribers. Among them are:
too many promotion posts;
using a lot of internet slang (works mostly for adult part of users);
too much jokes and humor without reasons;
no anwers to a comment or questions.
So if you take a fresh look to your group, you can find some leaks and give to your followers content, that they really want to see and share with their friends. You understand how to create a social media strategy for your online shop and get more likes and free subscribes.
Giving your subscribers some feedback
As you could notice, Facebook has a pop-up chat window, for every user, who enters your group. So you better have the time or additional agreement for your content manager to monitor incoming messages and give some answer. If you are ignoring those messages, you are losing your leads and your subscribers' trust level. Because most people which send you the message, already have an interest in your product. And if they got no answer – they come upset and can even leave your group. Yes, some of this messages will be like "Stop spamming already" or "I'm bored of your promotions". But most of them give you real opportunity to sell some goods. But the negative feedback is useful to develop a Facebook social media marketing strategy. If you got too many angry messages – may be you post new content too often. Or the quality is annoying for most people for some reasons. So you can take some actions to improve your content or just change your timing for posts.
And part of them will contain offers from other group owners, which in future opens some opportunities to promote your product in different ways via cross-posting or some collaboration in promotions. And even if you have descended scale of your business, you can filter and redirect requests from chat directly to your sellers, or delivery, to provide your potential customers with relevant information.
Bottom Line
So, following by this social media plan example you can really boost up your account in Facebook. Let's have a quick look for the main parts of them:
Set up the strict schedule of your posts – but not too often;
Monitor your visitors demographics and use the information to improve content;
Give enough attention to the quality of your content;
Provide your visitors with feedback;
Watch your comment section and clean up some toxic texts or spam;
Don't forget to orient your page for tablet and mobile devices.
Just stay in touch with your subscribers and pay some attention to feedback. And within your Facebook strategy plan, it could open the chain reaction and bring up your group to the top of your niche. Also, you have to constantly view the activities on Facebook. Because some of the features are getting old. And on the winning side always stays those people, who can implement the newest function of social network and get all benefits in a front row.