Age Verification Optimization for Magento 2 Vape Retailer
Colorado's leading vape retailer and manufacturer with 9 offline stores and warehouses.
Business Problem
Online merchants who sell tobacco, alcohol and other products for adults must be sure that all their clients have reached the legal age. Every user should specify the age to place an order and pay for it. Fines for selling tobacco/alcohol products to minors online vary from $ 100 to 2000, depending on the state or country. 
Our client wanted to secure their business from minors and optimize the existing age verification process. The client faced several issues with EVS (Electronic Verification System). The problem was that it could hardly manage the different legislation of U.S. states. Each state has its legislation, so managing age verification may be a hard nut to crack, even if online vendors use EVS. In Alabama, the legal smoking age is 19. However, members of the armed forces can smoke from 18. Alaska is one more tricky example. Smoking is allowed here from 18 but in Sitka (Alaskan city) the legal smoking age is 21.   
We had to develop an age verification solution that could automate the age verification process and reduce the number of returns and refunds.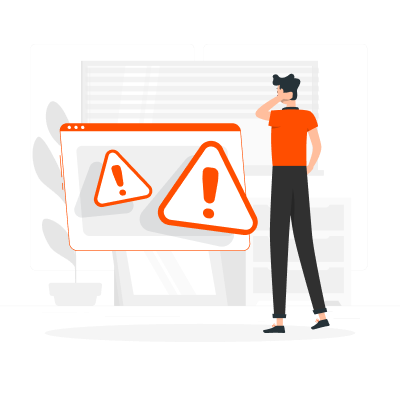 First of all, we designed a stylish age verification pop-up taking into account color scheme, user experience, mobile devices & desktops screen sizes. A well-optimized and designed age verification popup will not only secure your business from minors but will also ensure your credibility and trust.
Next, we added the Upload Document Scan field on the checkout page. When a customer places an order, an admin receives a notification with a link to the order and document file. This way, the admin can verify if this order is legal and approve it. If verification is successful, the customer pays for the item and gets a notification that the purchase is completed. If a user denies providing this doc, an admin cancels the operation.
Moreover, we made this feature available for sign up. The process is similar: an admin receives a notification that a new account is created, and a document scan is provided. Already verified users don't have to submit a document scan placing their orders. If users pass verification once, they don't need to upload a scan one more time. It's a win-win situation both for clients and online store managers.
Furthermore, we added a new Legal Age block to the admin area to speed up the age verification and order processing. The block contains the following information: state, city, smoking and purchase age, notes. Every time when customers leave their shipping information, our script compares this data to state legislation and online store admins can easily approve or refuse a purchase. If your online store operates within one country, this option isn't necessary. It'll be enough just to implement an Upload Document Scan field.
How It's Works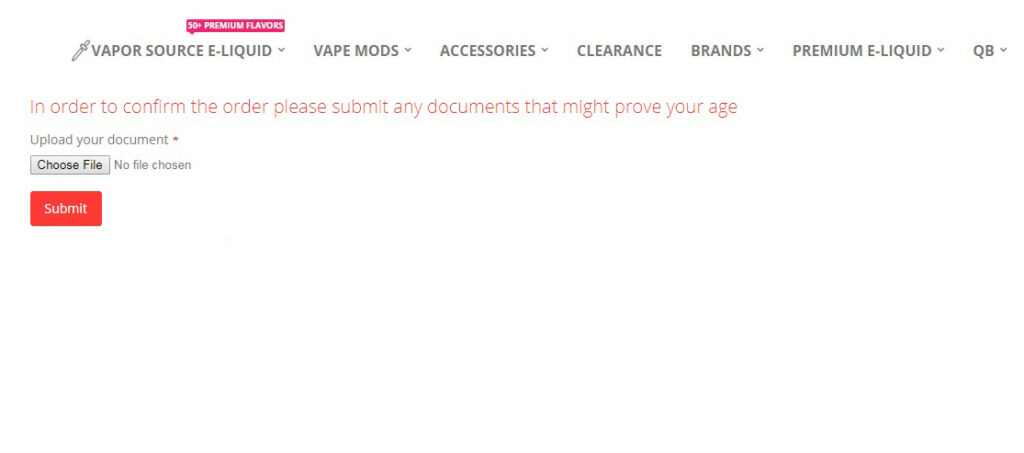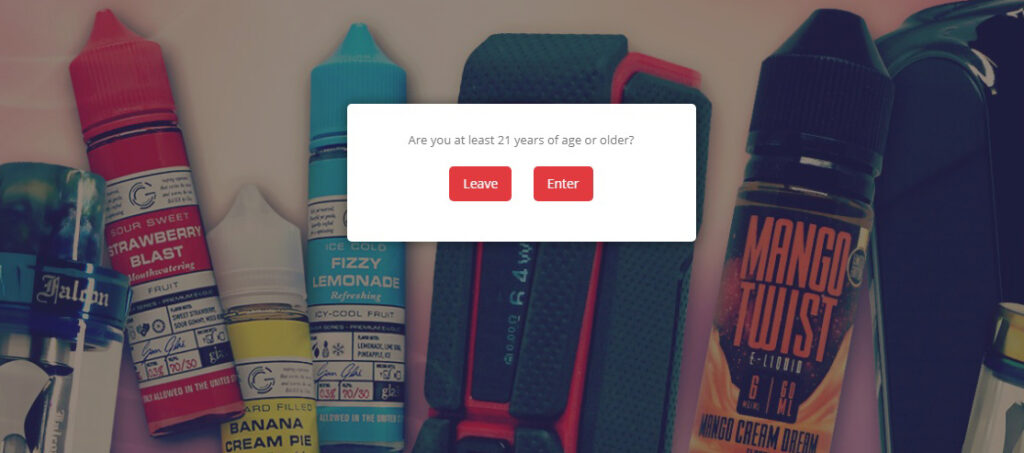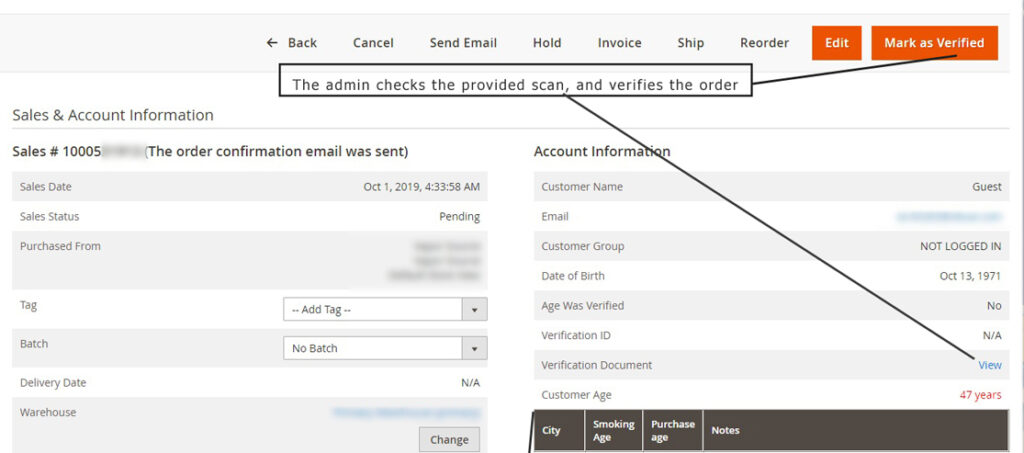 Results
The Age Verification Automation lowered the number of minor shoppers and reduced the time spent on age verification of customers from different U.S. states. Moreover, our Age Verification solution works proactively to prevent numerous returns and refunds in case of selling your products to minors. Return management takes a lot of time and human costs. The more orders from minors an online store receives, the more store managers mess around with return labels and canceled payments. In addition, automated Age Verification makes pending order management as easy as never before. The more orders an online store receives, the more time is required to verify the legal age. The Upload Document Scan feature and Legal Age Block reduces the amount of manual work of store managers and allows processing a greater number of pending orders in a shorter time.